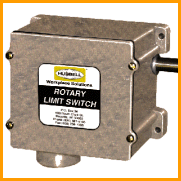 Limit the travel of electrically operated doors, conveyors, hoists, machine tool work tables and similar devices. Equipment having rotating mechanisms, or linear motion which can be translated into rotational motion, can be controlled by these versatile switches. FURNAS SERIES 54 SWITCHES can be mounted in any position and are easy to wire and adjust.
Features:
• Four Gear Ratios
• Standard, Long Dwell or Fine Adjustment Cams
• Right or Left Hand Shaft
• Easy to Wire and Adjust
• Mount in Any Position
• Rugged Die-cast Aluminum Housing
• Available for NEMA 1, NEMA 4, and NEMA 12 Applications
• Multi-use Shaft…Attach Drive Sprocket using Woodruff Key, Pin or Setscrew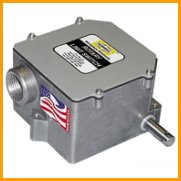 Series 55 Limit Switches for overtravel protection and other uses on material handling equipment, hoists, cranes, valves, compacting equipment, machine tool lead screws, packaging machinery, powered doors, gates and windows, etc. Offers models that are direct replacements for Hubbell Workplace Solutions Series 15 and G.E. Series CR115 switches.
Features:
• Choice of six gear ratios
• Two, Three or Four switch models
• Industrial duty S.P.D.T. or D.P.D.T. snap switches are U.L.® and C.S.A.® listed
• Right hand, left hand or dual shaft models
• Easy, precision timing adjustment
• Rugged die cast enclosures
• Industrial grade bearings
• High strength steel multi-use shaft with #404 Woodruff key slot, 0.19 dia. hole and setscrew dimple
• NEMA 4 construction